UNCOVER THE SECRETS OF
THE FREE PICTURES FORMULA:
How to Find the Images You Want More Quickly
and Avoid Getting Sued for Copyright Violations
I'm sure you've heard it dozens – if not hundreds or thousands – of times:
Content is King
Your content needs to stand out from the crowd and grab attention
Image posts are shared on social media much more than plain text
Consistent, Quality, Relevant, Original, Creative, Unique
and all presented with plenty of visual images!
How can you share all that original visual content without spending a fortune on paid stock photos?
You don't want to run the risk of getting sued for copyright infringement. But if you can't afford to use paid photos all the time and you don't want to spend hours searching through lots of different free pictures sites, then what's the secret?
THE FREE PICTURES FORMULA
I've created a special training series to help you learn the secret search techniques that will save you lots of time and, in some cases, will help you zero in on just the public domain images that don't require attribution!
This 4-part live training will:
Teach you techniques and tools to speed up your free image searches inside of WordPress, inside of PowerPoint, and more
Show you the safe way to do a Google Image search so you can be sure you won't get sued
Teach you techniques for filtering your searches to find only public domain images so you don't need to bother with attribution
Introduce you to many different free image download sites so you'll have a nearly endless supply and a wide variety of free pictures to use
Show you where to look for the licensing information AND how to interpret it so you can feel more confident when selecting free photos to download
Of course, I can't give you a legal interpretation. But I can educate you so that you will learn to easily and quickly interpret the most common things included in a typical image license.
Additional training includes demonstrations of free or low-cost design tools that will help you assemble professional-looking visual content – even if you can't draw a straight line with a ruler!
You'll also get templates for incorporating free images into impressive visual content. You'll be able to avoid the frustration of staring at that blank screen and not being sure how to get started.
There will be an hour and a half of live instruction for each module, followed by half an hour for Q&A. And, of course, you'll have ongoing access to the recordings of each training session.
There will also be a private Facebook group where you can exchange ideas with other members, post questions, share content you're working on and get feedback, and potentially develop joint venture relationships.
Module 1: Understanding Image Licensing & Enhancing Free Image Searches
Examining image licenses
Other rights to consider besides copyright
Exploration of 5 free image sites
Tweaks for Google Image searches
Using the Creative Commons search function
Free Image Search Plugin for WordPress
Systems for tracking licenses for images you download
Demo of creating quote graphics in PowerPoint and in Canva
Module 2: New Public Domain Images and Where to Find Them
Exploration of 9 public domain image sites
How to filter the Bing Image Search inside of PowerPoint<
li>
2 more tools for searching free images from inside WordPress
Demo of creating an un-narrated slideshow to post on Slideshare.net
Module 3: The Special Traits of Older Public Domain Images
Exploration of 9 more public domain image sites
Free Image Search Tool from Wikipedia
Filtering your search on Commons.Wikimedia.com
How to research the copyright status of older images
Demo of creating a slideshow for a webinar or live presentation
Turn highly visual slideshows into videos, with or without narration
Module 4: Finding and Using Free, Non-Copyrightable Images
Why some creative works cannot ever be copyrighted; reminder about difference between Creative Commons and public domain; expired copyright images vs non-copyrightable images
U.S. government content in general
Exploration of 10 specific government image sites
Demo of creating image-based e-books, using Canva and PowerPoint
BONUSES:
Excel template for tracking image use and licenses
PowerPoint templates for visual content
Private Facebook group
Weekly content challenges
I'm going to charge $97 for this training next year. But I want to get some feedback and testimonials before I make it widely available. So you get access to the critical information in this course for only $47.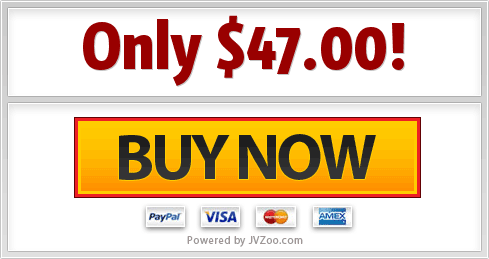 And you can sign up with absolutely no risk! If you're not completely satisfied after the 1st class session, just send an email to our support and we'll gladly refund your purchase.
Remember, NOT getting this information could cost you up to $30,000 in copyright infringement penalties! So take action now to protect yourself from getting sued, learn how to find free images faster, and improve your visual content marketing!